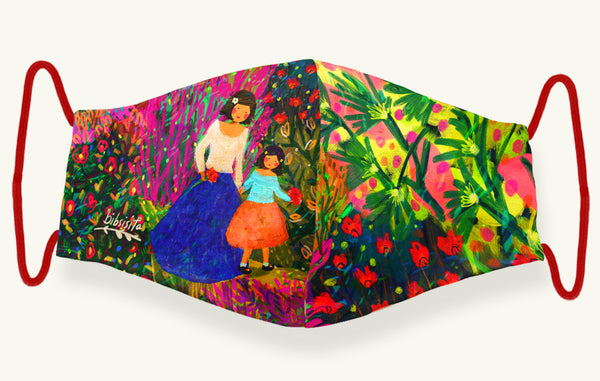 BIBSISITA
SECRET GARDEN
₱330
Mothers have a special way of making us smile, don't they? Somewhat, somehow, they have this often-strange ability to turnaround a bad day and make everything okay again. The place she brings us to in moments of uncertainty and self-doubts is a safe space where acceptance thrives; it's a place for where we can take a moment to breathe and find respite, only to bloom again.
Size +/- 10 * 5.2 inches (25.4 * 13.2 cm) - ADULT REGULAR
Size +/- 10.4 * 6 inches (26.4 * 15.2 cm) - ADULT LARGE

100% WOVEN COTTON material

3 layers of fabric

has a pocket for FILTER

can be washed and reused

with elastic earloops (colour red)

hand made in the Philippines by local Mananahi (sewers)
 -----------------
Care instruction: hand wash with mild soap
The artwork placement featured in preview image may vary slightly from the finished product. 
---